oliostream is a small wireless Hi-Fi audio receiver that plugs into your speakers, decoders and amplifiers for streaming music through WiFi&Bluetooth. Once set up, simply use your iPhone®, iPad®, Android phone and tablet, Mac® and Windows® laptop, to cast your favorite tunes to the best sound system in the house. You can also control and play the songs you want through the voice function of Siri and Alexa.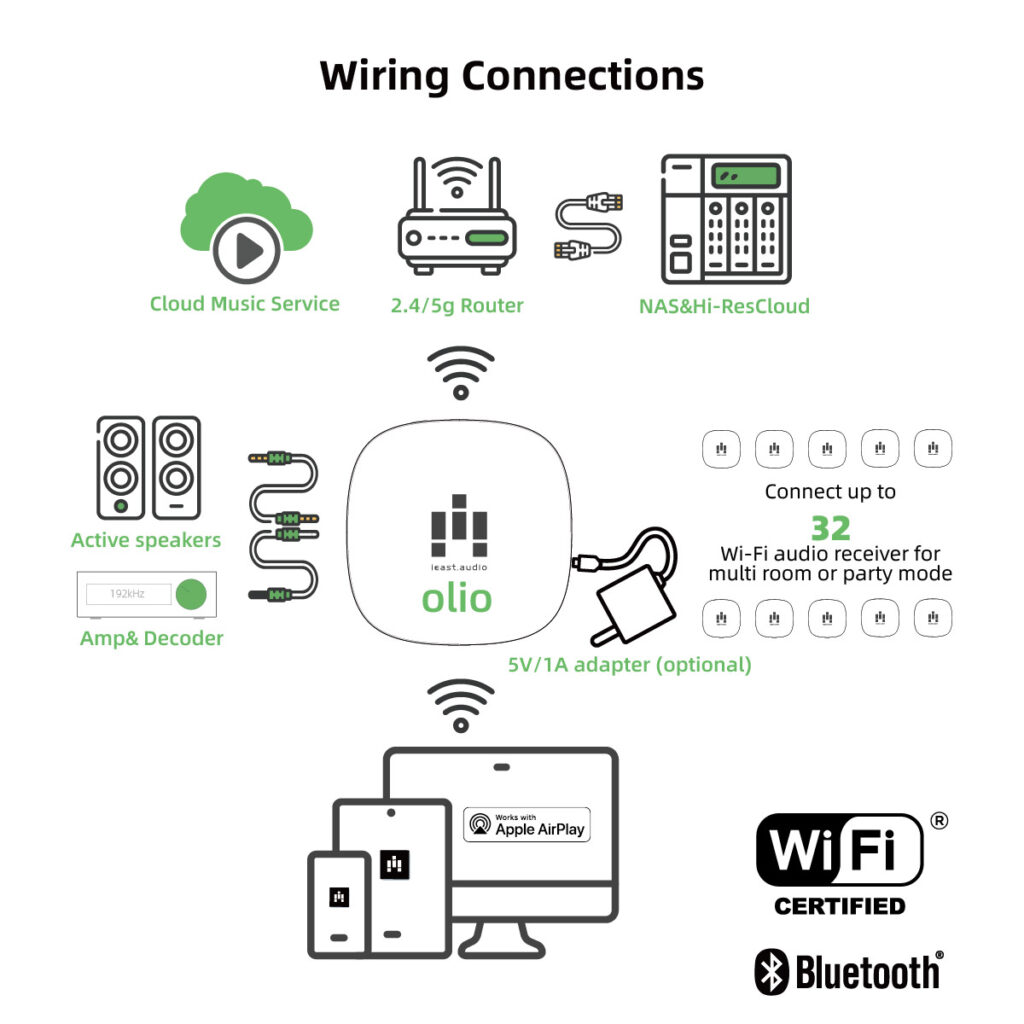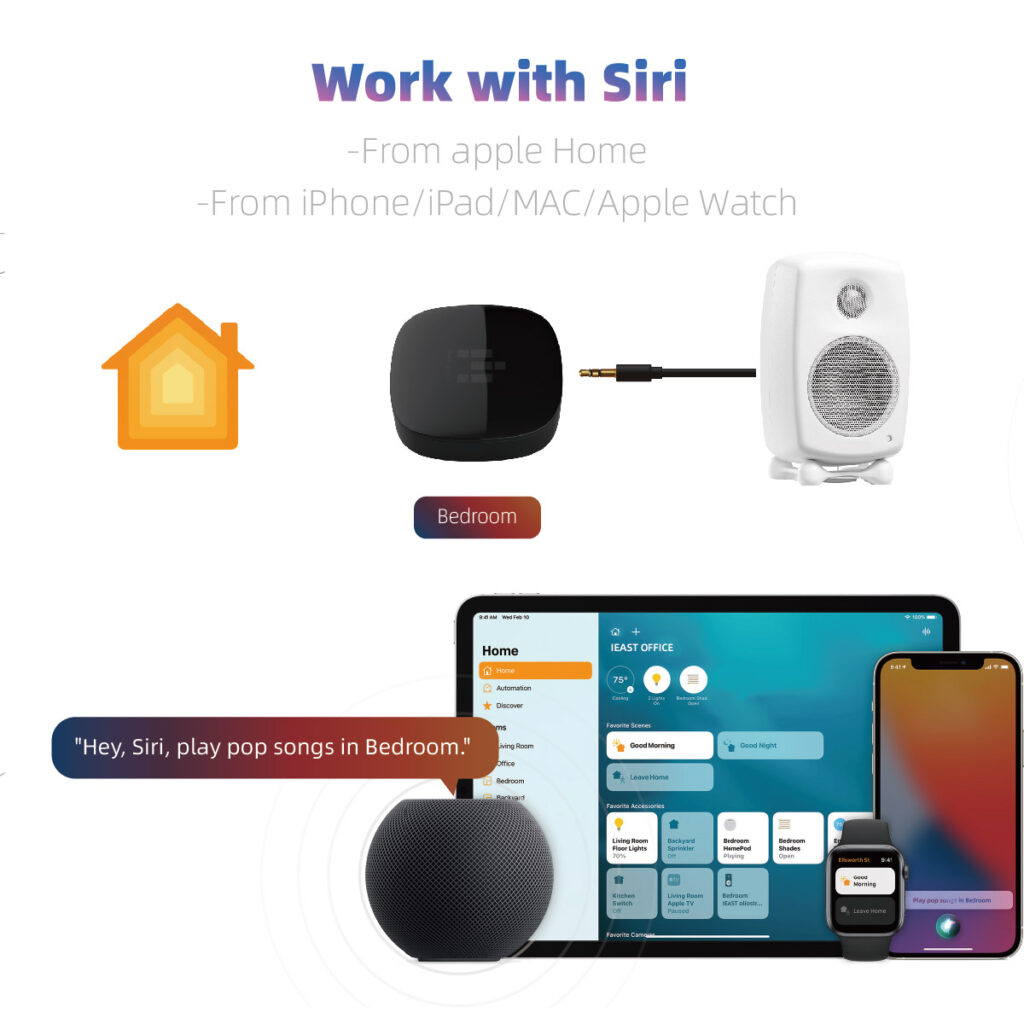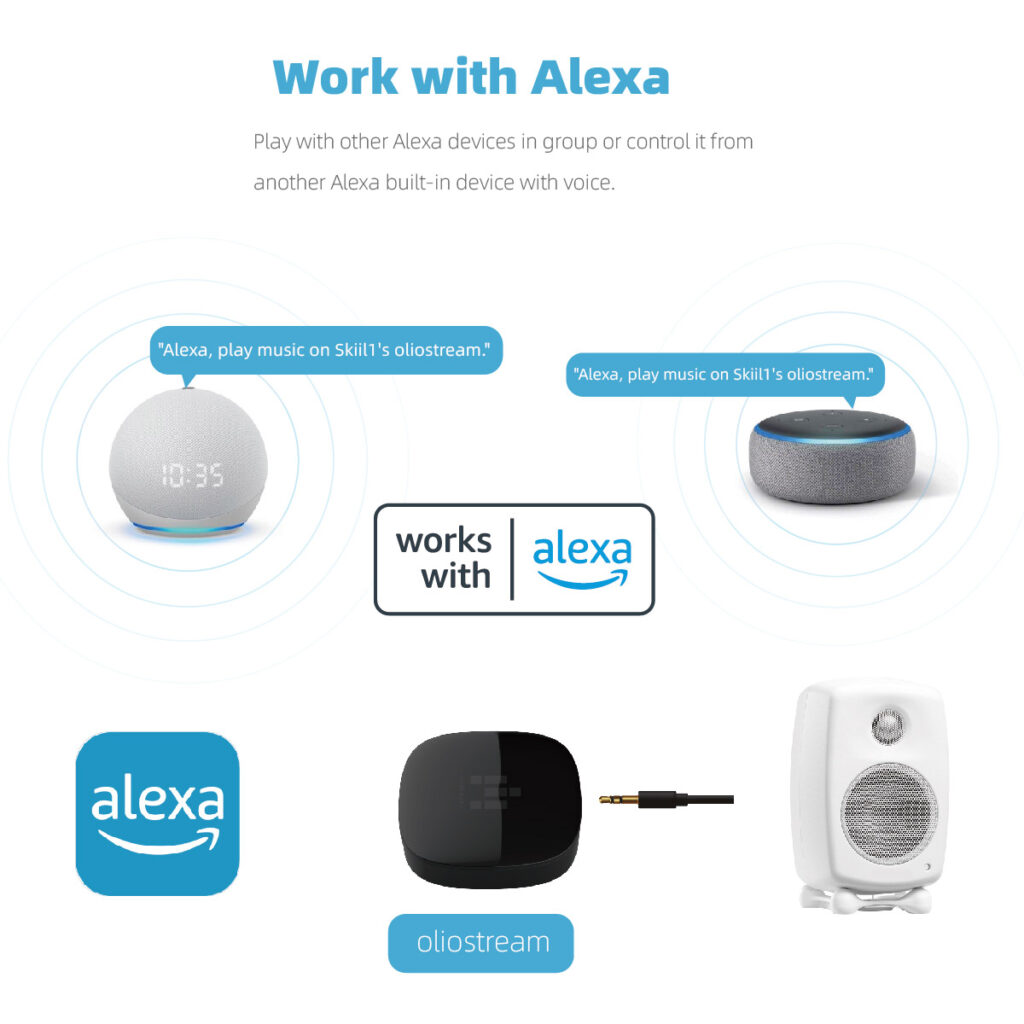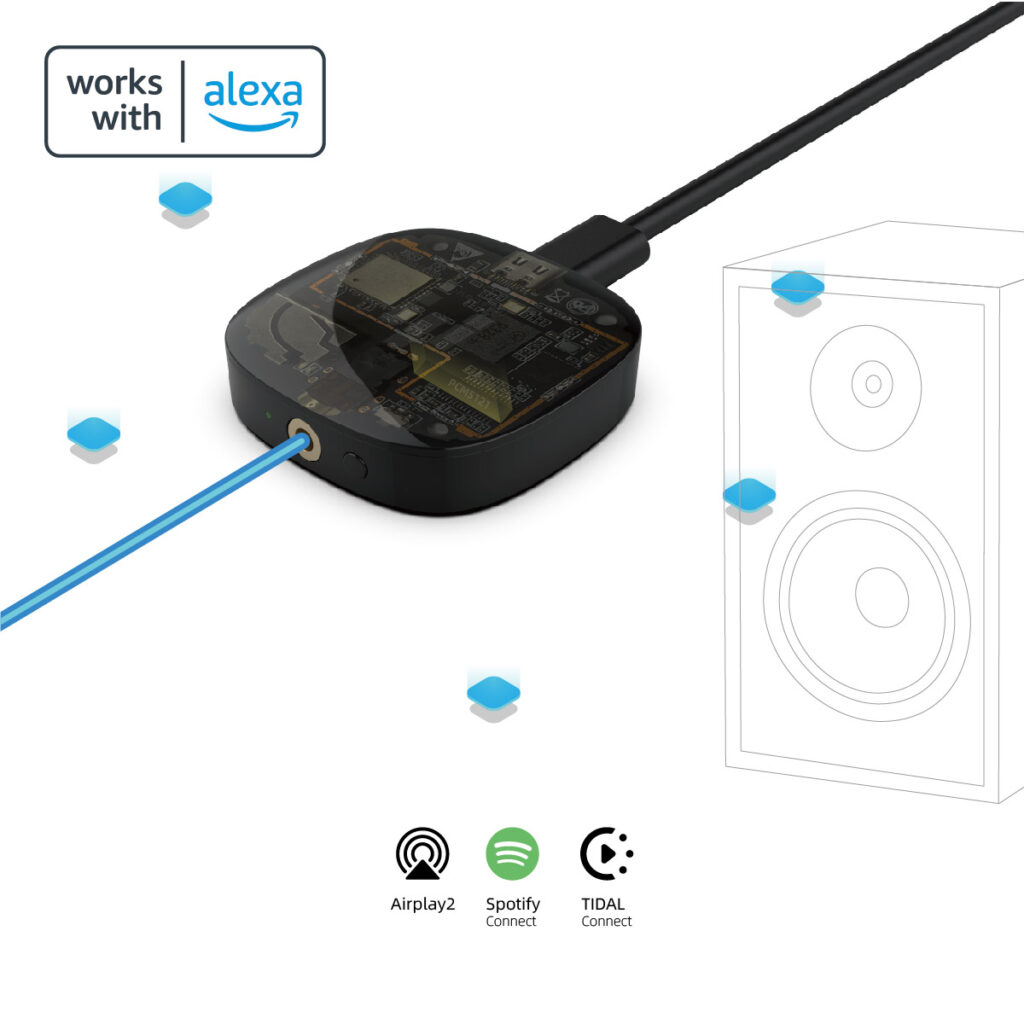 Product features:
Support Airplay2.
Support WWA(work with alexa,US/UK/DE/CA/FR/ES/IT/IN).
Support Spotify Connect/TIDAL Connect/Qplay/hi-rescloud connect(Support HD / Lossless audio) .
Support 2.4G+5G (Wi-Fi)/IEEE 802.11 a/b/g/n/ac Standard .
Support Bluetooth 5.0(AAC) .
Support Analog and optical digital audio output .
Support Dynamic sampling rate output, up to 192kHz/24bit decoding and output.
Support Gapless Playback.
Specifications:
WLAN: 2.4G+5G (Wi-Fi)/IEEE 802.11 a/b/g/n/ac Standard ,dual band Wi-Fi 5.
Bluetooth:Bluetooth 5.0(AAC).
Interface:3.5 mm Analog& 3.5 mm Optical output (Ports 2 in 1) .
DAC:PCM5121 / SNR=108dB.
Stream Option:Airplay2 / Spotify connect / TIDAL connect / DLNA / Qplay.
Streaming service:Deezer,Tidal,Amazon music,SoundCloud,Hi-resCloud,iHeartRadio,Qobuz, Tune-In,etc.
Multi-room audio:Airplay2 MRM / Alexa MRM / IEAST MRM
Automation:Work with Siri(apple home) and Alexa
App:iOS/Android/iTunes for PC, global online update for free .
Format audio:APE/FLAC/WAV/AIFF/AAC/MP3/WMA.
Internet Radio:Tune-in,Cast Radio with App IEAST Controller .
Other Features:Music Alarm(Support standby)/Sleeping Timer/Stereo Pair/ prompt sound on & off.
Accessory:USB power cord,3.5" male to male audio cable,User Manual .
Multilingual app:English,German,Spanish,French,Korea,Japanese,Dutch,Italian,Portuguese,Traditional Chinese,Simplified Chinese.